You can invite favorite Creators to your jobs from the Creator Search.
1. When you have one or more ongoing Estimation Request, you will see "Invite" button on each profiles. (You can invite up to 10 creators to each jobs.)

2. After clicking "Invite" button, you can send invitation message to the Creator.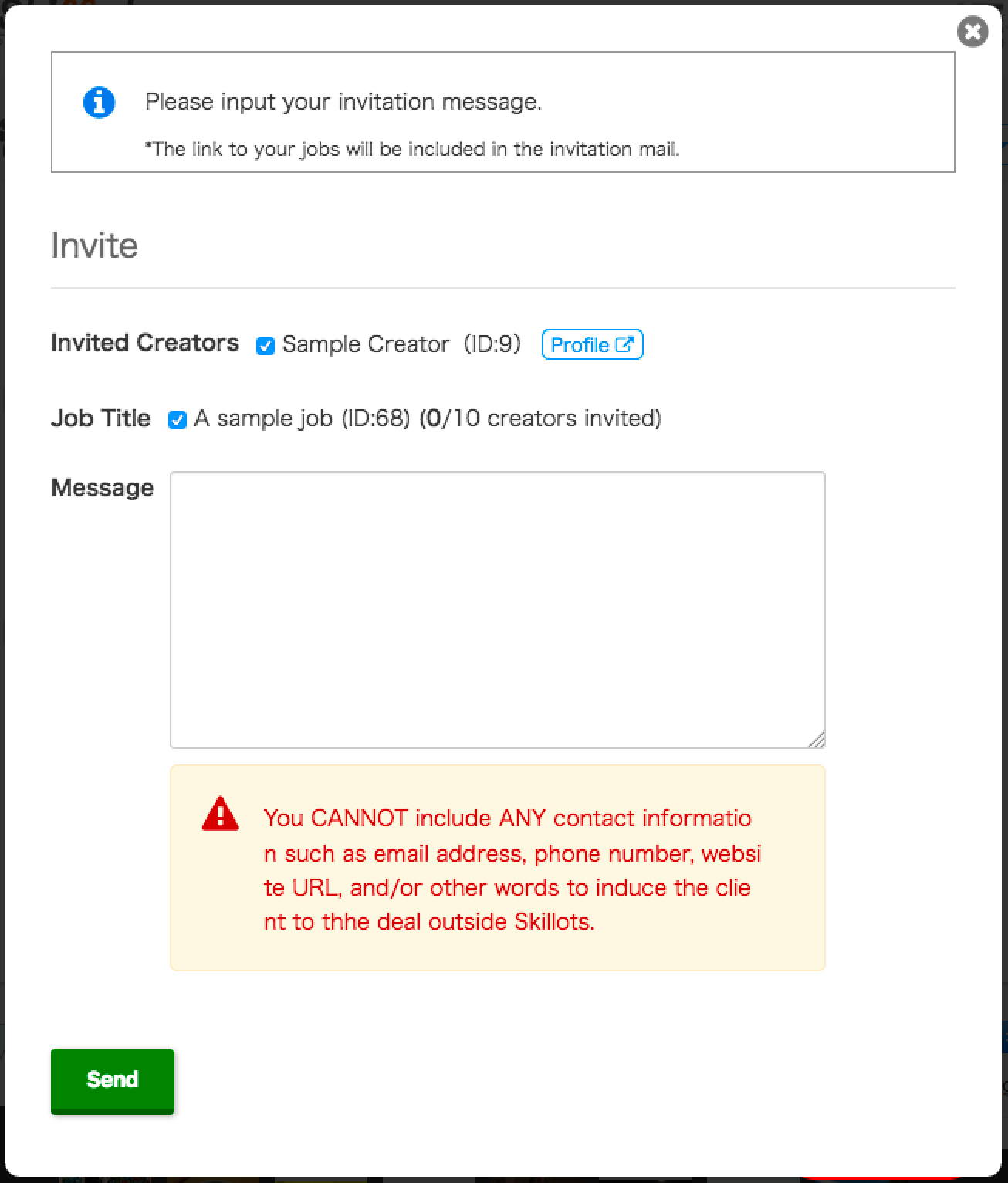 3. The Creator will decide apply or decline your invitation. (The creator can send message when they decline the invitation.)